Watch each episode on TV through SaskTel Max Local on Demand – Channel 47.
In this December 14, 2018 episode of Southwest TV News; Having a working smoke detector is important year round and especially during the holiday season. Participants from across Saskatchewan were in Swift Current for the 2019 Provincial Boxing Championship. It was an evening of food and music at the Swift Current's Filipino community's annual Christmas party.
About Southwest TV News
For over 13 years and 1,400 plus episodes, Southwest TV News has been there covering stories of the people of Southwest Saskatchewan. As part of our commitment to the Southwest, we've tried to not only report news of the day but also, to uncover important issues in the region.
Our core product is a 10 – minute TV News program that is produced twice a week from our studio in Swift Current. The show combines news of the day with human interest stories featuring the people, places, and events in the Southwest.
Host Carol Andrews has been here since the beginning
In this November 30, 2018 episode of Southwest TV News News; RCMP are reminding you to lock your vehicle doors as holiday packages are tempting to thieves. A dedicated group of volunteers in Hodgeville present a decorative display each year at the local community centre with a Night Jesus Was Born. This year the celebration marks its 10th year.
In this November 27, 2018 episode of Southwest TV News; Christmas is a busy time for the Swift Current Salvation Army and the annual kettle campaign is underway. As you prepare to deck the halls, fire safety is in the spotlight and you're reminded to check your lights and extension cords for any damaged ends. Proper hand hygiene and food safety are linked to the Noro Virus.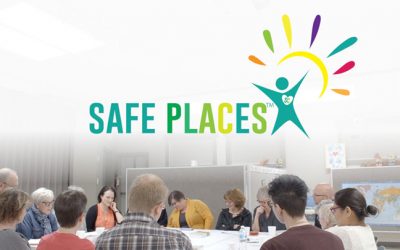 In this November 23, 2018 episode Southwest TV News; As Safe Places builds momentum, St. Stephen's Anglican Church is the first congregation to join the program. Local fundraisers have assisted the Southwest Saskatchewan Oldtimers' Museum in Maple Creek with an expansion and plans for the future. Smoke detectors save lives and you're reminded to change the batteries on a regular basis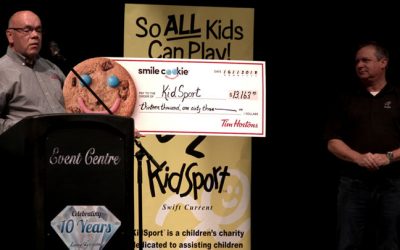 In this November 20, 2018 episode of Southwest TV News; The annual KidSport breakfast in Swift Current was another successful fundraiser with former Swift Current Bronco Todd Holt as guest speaker. Winter road conditions can change quickly and motorists are reminded to be prepared with an emergency road kit. The 2019 Swift Current SPCA calendars are now on sale with proceeds assisting the local shelter.