Watch each episode on TV through SaskTel Max Local on Demand – Channel 47.
In this June 21, 2019 episode of Southwest TV News; West Nile Virus is common through the end of August and wearing a DEET repellent can help protect you from mosquitoes carrying the virus. The work of Vancouver artist Amanda Strong is in the spotlight at the Art Gallery of Swift Current. As the temperatures heat up through the summer season, the Canadian Cancer Society is reminding you to wear sunscreen and limit your time in the sun.
About Southwest TV News
For over 13 years and 1,400 plus episodes, Southwest TV News has been there covering stories of the people of Southwest Saskatchewan. As part of our commitment to the Southwest, we've tried to not only report news of the day but also, to uncover important issues in the region.
Our core product is a 10 – minute TV News program that is produced twice a week from our studio in Swift Current. The show combines news of the day with human interest stories featuring the people, places, and events in the Southwest.
Host Carol Andrews has been here since the beginning
In this June 14, 2019 episode of Southwest TV News;  As the temperatures heat up this summer blue green algae will be common in dugouts and creeks and should be avoided by everyone including pets. The Town of Leader has a unique history and these stories are shared during a number of bus tours hosted by Leader Tourism. Heat exhaustion is common during hot and humid weather and health experts have a few tips to stay cool through the summer season.
In this June 11, 2019 episode of Southwest TV News; Saskatchewan RCMP are focusing on distracted driving in the Face Forward road safety campaign. Grade 3 students participated in the annual Food Farm Day in Swift Current learning more about the importance of agriculture. Before you leave the house to run those errands, remember to lock your doors.
In this June 7, 2019 episode of Southwest TV News; As the dry conditions continue, Saskatchewan crop producers are keeping their eyes on the sky hoping for rain. Pet owners are reminded to ensure their four legged friends stay cool and hydrated during hot weather. RCMP remind you to be aware of ongoing scams involving Google Play and iTune gift cards.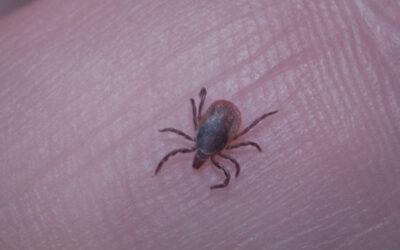 In this June 4, 2019 episode of Southwest TV News; This is prime tick season and before you go for a hike in the woods, you're advised to apply a DEET product. Numerous individuals drown each year in Saskatchewan lakes and other bodies of water and many of these cases could have been prevented by wearing a life jacket. City residents are reminded that backyard fire pits require a permit from the Fire Department.