Watch each episode on TV through SaskTel Max Local on Demand – Channel 47.
In this November 30, 2018 episode of Southwest TV News News; RCMP are reminding you to lock your vehicle doors as holiday packages are tempting to thieves. A dedicated group of volunteers in Hodgeville present a decorative display each year at the local community centre with a Night Jesus Was Born. This year the celebration marks its 10th year.
About Southwest TV News
For over 13 years and 1,400 plus episodes, Southwest TV News has been there covering stories of the people of Southwest Saskatchewan. As part of our commitment to the Southwest, we've tried to not only report news of the day but also, to uncover important issues in the region.
Our core product is a 10 – minute TV News program that is produced twice a week from our studio in Swift Current. The show combines news of the day with human interest stories featuring the people, places, and events in the Southwest.
Host Carol Andrews has been here since the beginning
In this November 16, 2018 episode of Southwest TV News; New impaired driving laws are in effect in Saskatchewan and as the holiday season approaches, motorists are reminded to obey the rules of the road. A total of twenty banners have been sponsored through a veterans banner program presented by the Swift Current Museum. As you plan a winter vacation health officials remind you to have your vaccinations up to date.
In this November 9, 2018 episode of Southwest TV News; An annual fundraiser for the Swift Current United Way focuses on social issues in the community. This year the Mamer family from Swift Current shared their story and struggles with Addiction. The Broncos Strong Night benefits STARS and other key agencies. As Remembrance Day approaches we reflect on Swift Current's contribution to the various war efforts through the years.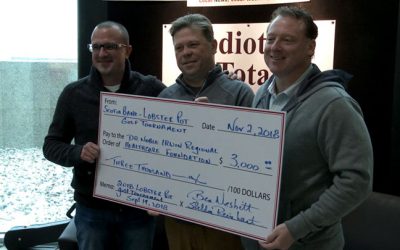 In this November 6, 2018 episode of Southwest TV News; The annual Pharmasave Radiothon for Healthcare raised funds to purchase medical equipment at the Cypress Regional Hospital. Saskatchewan youth smoking rates are higher than the national average and a concern to the Canadian Cancer Society. Southwest Saskatchewan will experience winter however, Environment Canada is forecasting milder than normal temperatures.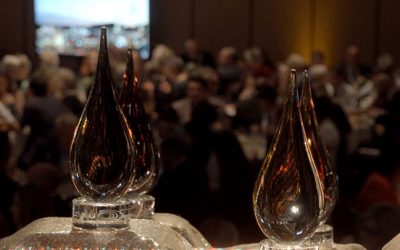 In this November 2, 2018 episode of Southwest TV News; The 20th Annual SCBEX Awards honored business success in ten categories. It's that time of the year to roll up your sleeve for the influenza vaccine. Your furnace is the hardest working appliance in the home and annual maintenance should be on your pre-winter checklist