Stories From The Great Southwest
Popular
In this installment of the Stories from the Great Southwest, we chronicle the history of hockey through the ages as Swift Current establishes itself as a hockey town.
A film about Matt, his parents Gloria and Mark and their journey through mental illness.
In this November 16, 2018 episode of Southwest TV News; New impaired driving laws are in effect in Saskatchewan and as the holiday season approaches, motorists are reminded to obey the rules of the road. A total of twenty banners have been sponsored through a veterans banner program presented by the Swift Current Museum. As you plan a winter vacation health officials remind you to have your vaccinations up to date.
In this documentary we take a look at the contributions of Swift Current and it's residents involving the various armed conflicts over the last 100 years.
Read More
As part of the continuing video series Stories From Saskatchewan's Great Southwest this video highlights the story of the Aerodrome and it's role in World War 2 as a training facility.
Read More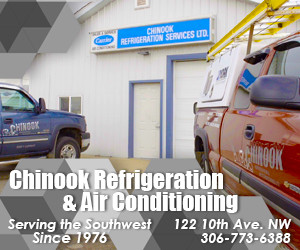 Archives
Categories